Registered Marine Coatings Inspectors
LEO VAN KLAVEREN
Leo started painting in the early 1980s at a young age. Every day after school had finished he could be found in the spray booth. Upon finishing school he officially started working as the manager of the paint facility. After approximately 12 years of working as a painter, he worked as a technical commercial advisor for several paint manufacturers. In May 2015 Leo started Coating Consultancy van Klaveren and has worked as an independent coating consultant on more than 100 projects worldwide.
GARETH THOMAS
Gareth trained as a Naval Architect and then worked as a boat builder and painter before joining AkzoNobel in 2008. Gareth was initially part of a global technical service team working on failure analysis, investigations, coating specifications and new product development for the Awlgrip and International brands. Gareth now continues to work as part of R&D on developing new, innovative products and processes while also developing the technical service team at AkzoNobel, specialising in delivering technical training to both internal and external candidates.
RORY MARSHALL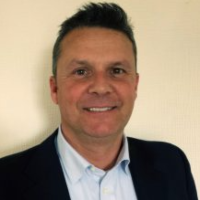 Bio to follow
International Registered Marine Insulation Inspectors
HELEN BOYD
Helen Boyd is the primary course tutor. Helen graduated from Heriot Watt University with a degree in Civil Engineering in 1985 and is uniquely qualified to deliver this technical course . She has worked for several of the major contracting companies in the offshore oil and gas industries in the last 30+ years, including Brown & Root, Allseas, Saipem and Heerema Marine Contractors.
eCMID Accredited Vessel Inspector Accreditation Scheme
IAN COATES
Ian is the MD and Founder of Specialist Marine Consultants (SMC). He is an ex-Master Mariner and has worked in seismic, oil and gas and telecom installation. Ian started SMC in 2006 to undertake eCMID vessel inspections mainly in the oil and gas sectors. Ian has personally completed over 400 inspections on a wide range of vessels and is now regarded as a renewables industry expert. In 2015, Ian became an eCMID Assessor and Course Tutor. Most of his work today is in the offshore wind sector in Europe with operations in Taiwan and China.
PETER SOLVANG
Peter Solvang, Managing Director of DP & Marine Assurance Norway AS is an eCMID accredited vessel inspector in his own right, as well as being a course tutor and assessor. He is something of a specialist in dynamic positioning, having sailed as Master on almost all disciplines of DP vessels. Peter was also DP Country Manager for one of the major DP practitioners before founding his own company in 2014.
JOE McWILLIAM
Joe was in the Merchant Navy from cadet to master in many types of vessels, specialising in gas carriers of which he was Master for 8 years. He spent time in South East Asia – Vietnam, Indonesia and Singapore, working offshore on floating production facilities followed by senior onshore management appointments – Marine Operations Superintendent for Dai Hung Project; Operations Manager for the FPSO Modec Venture 1. Joe became an elected member of the IMCA Core SEL Committee. This was at a time when CMID was starting to undergo a major review. Joe, an AVI himself, has taken a keen interest in the development of the eCMID system and continues to contribute as an assessor and trainer for new eCMID AVIs. He now works with his own company, Pelorus QHSE Marine Solutions Pte Ltd, as a Marine and QHSE Consultant.
SUJIT VISWANATHAN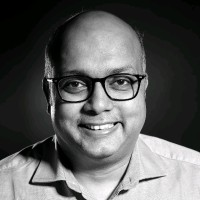 Bio to follow
Marine Corrosion Professional Qualification
DR MIKE LEWUS
Dr Mike Lewus is a Director of his own company, Metal Metropol Ltd. Over the years, Mike and the IIMS have forged a close working relationship which has led to him presenting at Conferences and Seminars on the subject of corrosion. Mike's teaching experience and credentials include successful delivery of the following courses: Fundamentals of Metallurgy – Principles of Heat Treatment – Mechanical Testing Techniques – Marine Corrosion and Prevention – Failure Analysis. He is a professional member (MIMMM) of IOM3 (Institute of Materials, Minerals and Mining) and a Fellow of RSS (Royal Statistical Society).